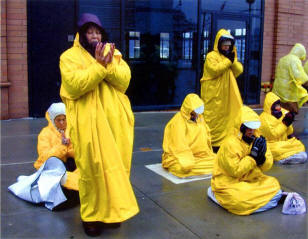 photograph by Arya F. Jenkins,
Journalist and Photographer

view more of her work at
AryaFrancescaJenkins.com

Arya's art and photography galleries

writings

art review

poetry review

photo published in New York Post:




click image to read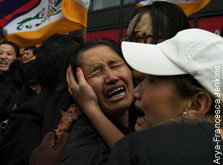 photo by Arya F. Jenkins
Arya Francesca Jenkins



Bilingual and bicultural journalist,arts editor, writer and English instructor.

Also work as editor and consultant with fiction and nonfiction writers, helping them to prep their manuscripts for publication. 1986 to present

Active volunteer work in peace activism, Tibetan causes.

(Peace and Justice work here)

Also have been writing instructor at The Beatitude House, a home for disadvantaged women in Youngstown, OH ; taught poetry performance workshops for teens, Lenox MA; volunteer writing instructor, facilitating journal writing workshops for homeless women at Operation Hope in Fairfield CT; volunteer alcohol and drug counselor at Hall-Brooke Hospital, Westport, CT.

An award-winning photographer; photos and artwork have been featured in galleries and museums in Ohio and Pennsylvania.

Published by: Americas; Art New England; Berkshire Magazine; Belles Lettres; Compass Magazine; Fairfield County Magazine; The Connecticut River Review; The Café Review; The Paper Salad Poetry Journal; Re-Visions; The Seattle Review; The Fairfield County Advocate and its affiliates; The Stamford Advocate; Fairfield County Woman; Bookpress; Artists' News; Edgewater View; La Prensa; Leonia Life; The Morning Journal; Salem News; Fort Lee Suburbanite, Northern Valley Suburbanite, Teaneck Suburbanite, The Vindicator; Westside Spirit; Woman.

Made NPR commentaries via WYSO and WYSU in Ohio.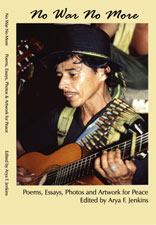 No War No More
view book

preview of book